Welcome new and returning contestants. All rodeos start at 8:30 both Saturday and Sunday. Please be sure to check in at the announcers booth on the 1st day of every rodeo. Programs are available for $4 and will list the running order and order of events. Sunday the running order will be reversed. 
Late entries will run 1st out in all events that include stock and last out in non-stock events both days

Entries must be postmarked 2 weeks prior to rodeo or a $25 late fee will be charged per rodeo.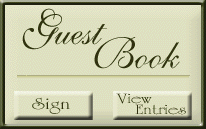 ~Banquet Information~

2015 Awards Banquet: January 16 6:00pm @ South Point Hotel Sonoma Banquet rooms A & B. $30/plate with open bar. All qualified contestants have their meal paid for. (this means you met your sponsor requirement) Pay at the door. See ya'll!